BLS-AED Basic Provider
first aid courses
Goal :
The participant knows…

The chain of survival and its importance,

How to secure emergency situations,

Emergency numbers,

The correct system for triggering the alarm,

Key points of personal protection,

How to evaluate the patient,

How to perform chest compression and both the theory
and practice of using a defibrillator.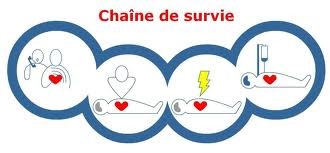 Target audience:

Company employees,

School student,

Head of sports, youth or senior citizens association,

Anyone interested in learning medical skills such as using a defibrillator
to save a life.
> To register, use the contact form here.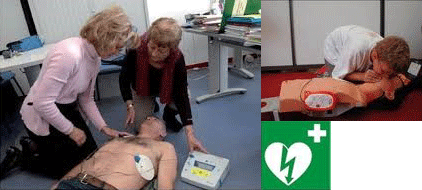 Internship certificate :
Participants receive a certificate
that specifies they attended the internship.
Prices : 150.-CHF for the two hours
(certificate included).
Maximum number of participants: 12
(5 minimum).